Today (15 September) is the deadline for the US sanctions that ban Huawei's access to microchips in an attempt to block the tech giant from leading 5G technology.
By tonight (US time), all the remaining microchips produced for Huawei will be shipped to its headquarters in Shenzhen, and from tomorrow manufacturers will no longer export microchips to Huawei. The US's grip is tightening on Huawei, but can they strangle it? Airon Yiu writes.

In 1987, Ren Zhengfei, a former engineering technician from China's People's Liberation Army, founded a small firm, Huawei Technologies, with 21,000 yuan (US$5000) in Shenzhen. At first, it resold electronic equipment imported into China. A few years later, the firm researched and developed its own server switches, which were well-received and opened the door for the company to enter the mainstream telecommunications market.
It was a life-changing development which propelled Ren into a whole new world. Today, at 76, he is the CEO of a tech giant, which is leading the world with its 5G technology.
Huawei is also the world's largest manufacturer of smartphones, reporting an annual revenue of US$121.7 billion in 2019. Now, one of China's richest men, Ren Zhengfei's wealth of $1.7 billion places him in the top 100 of Time magazine's most influential people.
The key to Huawei's global expansion is its 5G technology, making Huawei a leading force in 5G development around the world. But while Ren should be basking in the glory of his success, he has faced a set of unprecedented challenges orchestrated by the United States in an attempt to prevent Huawei's global expansion.

US attempts to block Huawei
Among the many Chinese technology companies that have been targeted by the US government in the trade war between US and China, Huawei is the most suppressed.
First, the US has made allegations, without providing any evidence, that Huawei has built backdoors into network infrastructure to help Chinese espionage.
Then, starting from May 2019, the US government stepped up pressure on Huawei via various means to topple Huawei's 5G business. These included banning Huawei technology in 5G infrastructure in the US and pressuring allies around the world to do the same.
Finally, on 17 August this year, the Trump administration announced a set of sanctions against Huawei. This time, it was aimed at strangling Huawei's access to chips which are needed by the Chinese telecom equipment maker.
The US is the world's largest economy. Why does it need to make such an intense effort to target a Chinese tech company? In reality, Huawei is not the prime target, it is leadership in 5G technology that is the main battleground.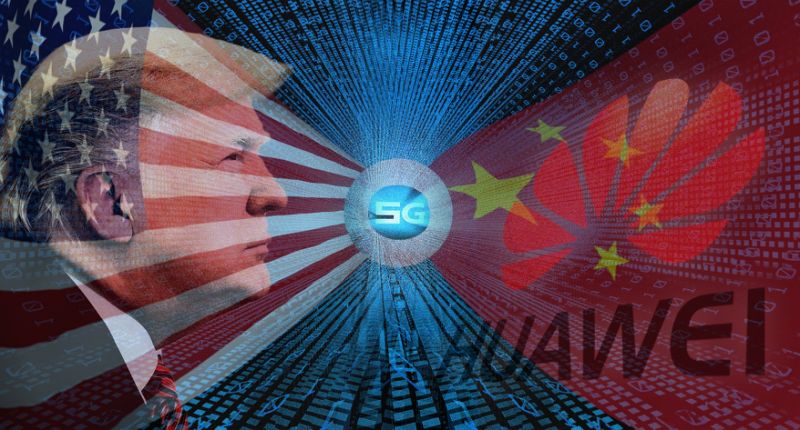 Battleground: 5G leadership
Why is 5G technology so important that the US must madly take such harsh measures? To understand this, one must look at what this technology can achieve.
The world at present uses 4G, the 4th generation technology standard for cellular networks. But a powerful technology began last year: 5G, the next generation of mobile wireless networks.
Compared with 4G, 5G networks will have greater bandwidth, enabling the mobile connection to be a lot faster and more responsive. Data transmission in 5G will be 10 to 100 times faster than in 4G, giving higher download speeds up to 10 gigabits per second. As an example, one can download a two-hour movie in less than 10 seconds on 5G, versus around 7 minutes on 4G.
Given its high speed, 5G mobile networks allow many wireless devices to connect and exchange data concurrently with high speed, opening up a new technology era – the Internet of Things (IoT). This enables a network of digital devices, such as driverless vehicles, machines, home appliances, medical devices and more, to connect with each other and exchange data over the Internet.
The 5G technology will drive transformational advancements in many areas of people's daily lives. In the future, there will be 5G-enabled innovations such as smart homes, smart buildings, self-driving cars, digital agriculture, remote healthcare services, and automatic industrial management.
Future driverless cars can be used safely on the road with continuous monitoring by traffic surveillance systems. Doctors can perform remote surgical operations for a patient over the Internet, and with remote home monitoring systems, patients could also receive care from homes, thus helping residents in rural areas to receive healthcare.
Given its unprecedented benefits for the community, the global 5G services market size is estimated to reach US$41.48 billion by 2020, with an annual growth rate of 43.9% from 2021 to 2027. By 2035, it is estimated that 5G will create US$13 trillion in economic output.
Huawei leads in 5G global development because of its investment in research and development. Huawei is the biggest contributor to international 5G standards, with its 5G technology about 18 months ahead of its major competitors (Ericsson and Nokia, both are not US companies). It can produce 5G equipment much faster than its competitors, and has a price advantage (20%-30% cheaper).
For these reasons, Huawei is a leader in 5G technology around the world, a fact that is getting onto the nerves of the US and triggering it to block Huawei internationally in order to win the battleground of 5G leadership.

The US war on Huawei
By targeting Huawei, the US is not just eyeing the economic benefits to be brought by 5G leadership, but to stop China from becoming an economic powerhouse.
China's leadership in 5G technology becomes a critical factor whether the nation can successfully implement its two strategic plans, "One Belt one Road" and "Made in China 2025", to grow global influence.
"One Belt one Road" is an international trade and infrastructure program that has become an important foreign policy. "Made in China 2025" aims to move China's manufacturing sector up the value chain and become a highly self-sufficient leader in industries including robotics, new-energy vehicles, biotechnology, aerospace, agricultural machinery, and information technology. 5G will play a key role in the technology infrastructure for both schemes.
The US sensed that China's strength in technology will be a serious threat to its global dominance, and started to put pressures on Chinese technology companies to curb the country's road to technological leadership, with Huawei being the Number 1 target.
In May 2019, the US Department of Commerce put Huawei on a blacklist, known as the "Entity List". The US government believes, with no evidence provided, that "Huawei is engaged in activities that are contrary to US national security or foreign policy interest".
The Entity List lists individuals and companies, including those from countries such as China, Russia, Ukraine, Iran and even the UK, that the US believes poses a national security risk. US companies planning to sell products and software to the listed companies must apply for a license from the Department of Commerce. Such applications are generally denied.
Huawei works with many US suppliers for its products, such as Intel and Qualcomm for microchips, and Google for its Android operating system. By blacklisting Huawei, the US has literally banned exports of US products to it. Thus, Huawei has lost access to critical products and services from these companies.


But that was only the start. On 17 August 2020, the US accused Huawei of building backdoors into network infrastructure and announced the second round of sanctions against the firm. This time, it blocked Huawei's access to US microchips required to produce telecom equipment and mobile phones.
The US sanctions on Huawei aimed to halt or seriously delay Huawei's expansion on 5G business around the world. The US also banned Huawei from participating in all 5G-related projects in the US and exerted pressures on many countries, including its allies in Europe and Asia, to ban Huawei from participating in 5G development in their nations.
Countries such as the UK, Australia, Canada, New Zealand, Japan and India, then banned the use of Huawei's equipment in building their 5G mobile networks. The European Union also said countries can either restrict or exclude high-risk 5G vendors from contributing core parts of their telecom networks. This move aims to target China's 5G vendors such as Huawei but not a complete ban as desired by the US. Some countries are indecisive, switching their restrictions on Huawei back and forth depending on the pressure exerted by the US.
Ironically, all those countries which ban Huawei in building its 5G networks could not find evidence that Huawei has built gateways for China to spy on Western nations. It raised doubts on whether Huawei was guilty or just the victim of oppression.

Will Huawei be strangled?
Many think that the global efforts to ban Huawei will spell its end, but they cannot block Huawei from expanding in 5G businesses.
On the surface, the latest US sanctions prohibit any microchip manufacturers from around the world from using any US technologies to produce microchips for Huawei. In other words, the sanctions on Huawei essentially cut off Huawei's access to advanced 5nm and 7nm chips which are crucial for producing Huawei's high-end mobile phone. Huawei's senior officials have also publicly announced that the company is unable to find manufacturers to produce Huawei microchips after today (15 September) when the sanctions take effect. When Huawei uses up the current stock of microchips (lasting for 6 to 9 months), it will not be able to produce its mobile phones. This will hurt Huawei's consumer business which accounted for 56% of the company's total revenue (U$$36.5 billion) in the first half of 2020.
However this will not have a major blow to Huawei in 5G development.
Being more powerful and energy efficient, the advanced 5nm and 7nm microchips are designed for advanced functions in small devices such as mobile phones. However, for producing 5G network equipment, such as 5G base stations (a suitcase-sized hardware that connects other wireless devices to a central hub), 5G modems and 5G network switches, it is not a must to use these microchips. In fact, 14nm/28nm chips are often good enough, and Chinese chips manufacturers can produce these bigger chips. Thus, US sanctions cannot impact Huawei's production of 5G network infrastructure.
The ban of exporting microchips made with US technology to Huawei will not affect the company's mobile phone business for very long. In March this year, Huawei launched its latest cloud mobile phones which do not need advanced microchips for production, unlike today's mobile phones. The physical mobile phone is mainly used for displaying the information sent back from the virtual mobile phone platform on the cloud, a feature supported by 5G.
In fact, China is catching up with the production of advanced microchips. Mainland authorities and enterprises will invest heavily on developing and manufacturing advanced chips. Recently, a Huawei executive commented that "if the US companies stop selling chips to China for 3 years, then these companies do not need to sell chips to China forever since China will be able to produce many 3nm chips to satisfy China's needs".

Investment in R&D – a key to success
Despite the US-orchestrated global sanctions, Huawei remains strong commercially. According to Nikkei Asian Review, as of Feb 2020, Huawei had secured 91 5G contracts worldwide including 47 with European operators, a rise of 30 from last year despite the pressure from the US. This puts Huawei ahead of its 2 major competitors Ericsson and Nokia.
Huawei leads the global race for 5G according to a recent study on 5G patients (https://www.iplytics.com/report/5g-patent-study-2020/). The study shows that Huawei leads its competitors by owning 19% of all the standard essential patents in 5G worldwide, having filed over 3,000 patents applications of which 1,200 were approved.
As of 2019, Huawei has over 194,000 employees in 170 countries and regions, with 49% of its employees engaging in R&D.
The key success factor of Huawei is its strong investment in research and development. It invests over 10% of its annual sales revenue into R&D. In 2018, Huawei spent US$15 billion on R&D, and is reportedly boosting its R&D spending to US$20 billion in 2020. Such a strong commitment to R&D is unmatched by any telecom technology company in the world.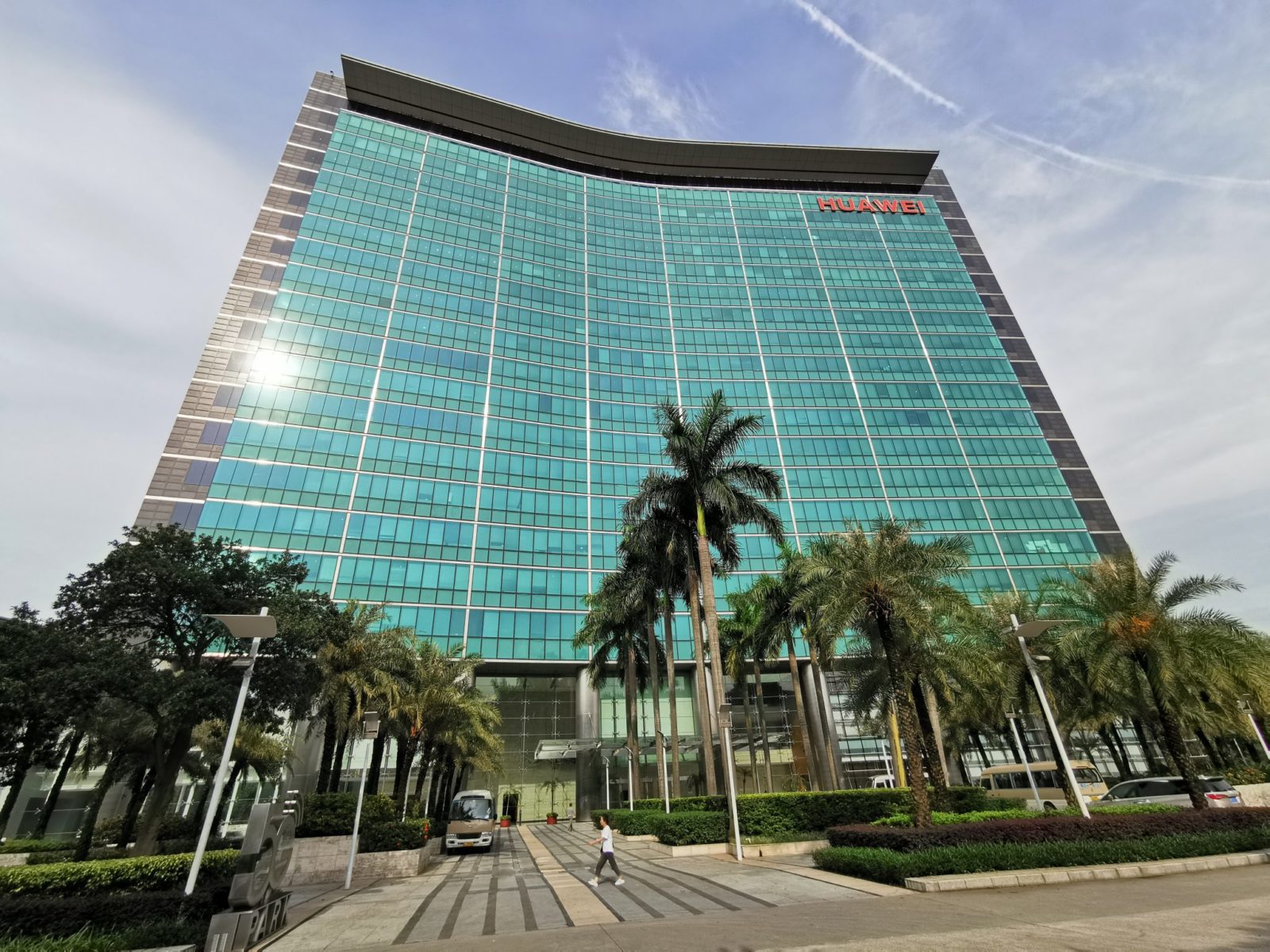 R&D is the driving force behind Huawei's leadership in the 5G technology.
On 19 August 2020, Shenzhen, home to Huawei and other leading Chinese tech companies such as ZTE and Tencent, became the first city in the world with full stand-alone 5G coverage, deploying almost 47,000 5G base stations that connect different devices simultaneously. Huawei played a critical role in this achievement.
It is a showcase that China has become highly advanced in 5G deployment, with total base stations rolled out in one city, Shenzhen, exceeding the overall number of many countries. Huawei's dedication to R&D will enable the company to fight US pressures aiming to topple the company's future and to slow down China's 5G deployment.
Huawei is not the only victim of the US oppression. Another Chinese 5G vendor ZTE was almost destroyed by the US in 2018. ZTE ended up paying a US$1 billion fine. At that time, the US thought crushing ZTE would kill Huawei too but it didn't happen. ZTE suffered for 2 years but has now bounced back, becoming the second largest 5G infrastructure vendor in China.
Political suppression seldom holds back the tide of technological advances, as market forces will eventually overcome such forms of suppression. Huawei will continue to progress.

Airon Yiu is a Truereport writer. He is a chemical engineer and IT specialist who has studied and worked in Canada for over 15 years. Having a strong interest in history and archaeology, he is the education and research advisor of the Asia Pacific Heritage Association.