Yesterday's news has saddened many people in Hong Kong. The mother of a 15-year-old girl found dead at sea last year was harassed by pro-democracy supporters as she left the Coroner's Court where she delivered a tearful testimony on her daughter's death.
This was the first day of an 11-day inquest into the death of Chan Yin-lam whose naked body was found in the waters off Tseung Kwan O last September. The court heard that Chan had taken part in last year's anti-extradition protests in support of the students but not in the front line.
The cause of her death, which occurred at the height of the 2019 protests, is yet to be determined.
However, for months, protestors of the anti-extradition demonstrations have claimed that she was "raped" and "murdered" by police while others point fingers at the Chinese Communist Party, without any trace of evidence. Their "suspicion" triggered violent protests and vandalism in the campus of Hong Kong Design Institute where Chan started a design course just days before her death. The rampage lasted for weeks.
The entirely self-constructed narrative had spread like wildfire, with many people believing it.
It is obvious that in order for the political demonstration to sustain, the protestors and their organisers were desperate for a narrative – the police murder the innocent youth, and the emphasis on how people should keep on fighting.
This explains why they created "murders" in each incident, from the death of Chan Yin-lam, to the death of Chow Tsz-lok, a student of the Hong Kong University of Science and Technology in November 2019 who died after a fall in a Tseung Kwan O car park during a protest, as well as those who allegedly "died" in the Prince Edward MTR during a police raid on August 31.
They fight against anyone who challenges their political campaign.

Ever since the mother publicly accepted police's findings classifying Chan had committed suicide, she was bullied online, harassed at work, and phoned at all hours, she said in an interview with TVB News in October last year, during which she pleaded with people to leave her alone.
The latest conspiracy theory is that the mother had already been "murdered", and this person is just a "fake mother".
Yesterday, as the mother walked out from the court together with Chan's grandfather after giving their testimony in the inquest on Chan's death, dozens of people swarmed around her and continuously swore at her with extreme hostility, while Chan's mother remained silent.

Among the crowd of harassers was the notorious 17-year-old student, David Lee, also nicknamed as "Lunch Brother" who had repeatedly held lunchtime protests (even on his own!) recently. He raised his middle finger at the mother and continuously swore at her in rage.
Shockingly, among the mob were middle-aged women, who are of similar age to Chan's mother. Evidently, they showed no sympathy for her loss of her daughter. Elders in their 60s had done the same, fiercely pointing and swearing at her.
Back to the court room, the mother told the jury that her daughter, who lived with her grandfather since age 3, had a troubled life, having attempted suicide a multiple of times, and went in and out of girls' homes several times.
Testifying at the inquest on the first day, Chan's mother, 34 surnamed Ho, said that she gave birth to Chan in 2004 with her boyfriend. She said that her boyfriend, surnamed Chan, was a drug abuser and she could not tolerate his drug use and domestic violence, so decided to put her daughter under the care of her father. She lived on her own, and met Chan once a week.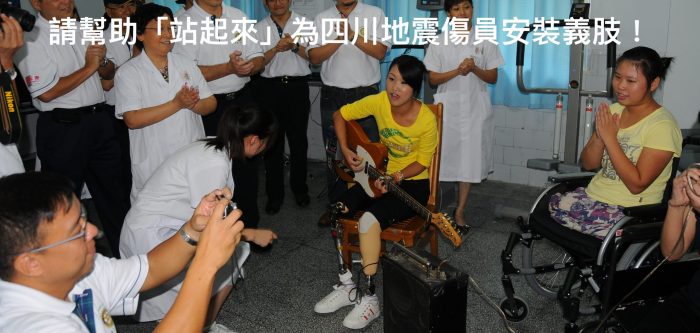 The mother said that though she did not live with her daughter, their relationship was intimate and they were like "sisters".
Ho told the five-person jury that her daughter stopped responding to her messages since September 19.
On that day, a female cleaner at Tiu Keng Leng MTR Station discovered Chan's belongings on a bench near an exit of the MTR station. "I found her mobile phone, sketchbooks and paint brushes lying on a bench just outside the MTR station," she told True Report last year. "I had a strange feeling – I immediately gave them to our manager at the MTR. Days later, I heard about her death from the news."
Ho, who worked as a patient assistant, told the court that she received a call from the MTR staff on September 19 telling her that they found her daughter's belongings while she was on holiday in South Korea. The mother reported to police about Chan's disappearance two days later, when she had returned to Hong Kong. On September 22, the teenager's naked body was found floating in the waters off Tseung Kwan O, which is nearby the Tiu Keng Leng MTR Station.
During the inquest, Ho broke down into tears several times. She recalled her daughter's upbringing and their time together before her death.
Among the incidents she told the court, Ho remembered that her daughter celebrated her birthday with herself on September 15, just a week before her corpse was found floating at sea.
Ho sobbed as she recalled that one early morning her daughter sent her a photo where they were photographed together when she was a child, with text messages, saying "Thank you mommy for bringing me to this world" and "mommy, I love you very much".
The death of Chan Yin-lam is a tragedy.
However, those who have exploited her death to sustain their political movement have rubbed salt into the wounds, through their malicious comments online and yesterday's face to face insults.
Numerous Facebook posts by protest supporters today attack Chan's mother, with one calling her "the worst mother ever in Hong Kong's history".
Where is the sympathy of Hong Kongers?