By Sherry Lee
The United Nations secretary-general Antonio Guterres has come under fire by rights groups for repeatedly failing to list all perpetrators to end violence against children in war.
Despite the UN chief reported sufferings of children in armed conflicts in his annual report on Children and Armed Conflict (CAAC) released on Monday, he has faced backlash for the absence of a complete blacklist of violators in the report.
Jo Becker, Children's Rights Advocacy Director at Human Rights Watch, criticized Guterres for failing to include Isreali forces in his annual "list of shame" for violations against children in armed conflict.
"For years, Guterres has employed a double standard by listing some parties on his "list of shame" while omitting others that have often committed far more violations," said Becker in a statement released on Tuesday.
"Israel has never appeared on the list, even though the UN has found its forces responsible for killing or injuring more than 7,000 Palestinian children since 2015."
She has also criticized the UN for excluding Ukraine, Ethiopia, and Mozambique from the list of perpetrators, nor providing "meaningful information" about the violations children have suffered in those conflicts.
The ongoing issue of the UN's omissions in naming perpetrators in its blacklist has caused widespread concerns from rights groups. Last month, 18 human rights groups, including Human Rights Watch, Defence for Children International, Save the Children, and War Child, sent a strongly-worded joint open letter to the UN chief requesting for a complete list of perpetrators of grave violations against children to accurately reflect cases verified by the UN in the report.

"Civil society has previously expressed its disappointment with significant disparities between the evidence presented in the annual CAAC report and the perpetrators listed in the annexes," the open letter said.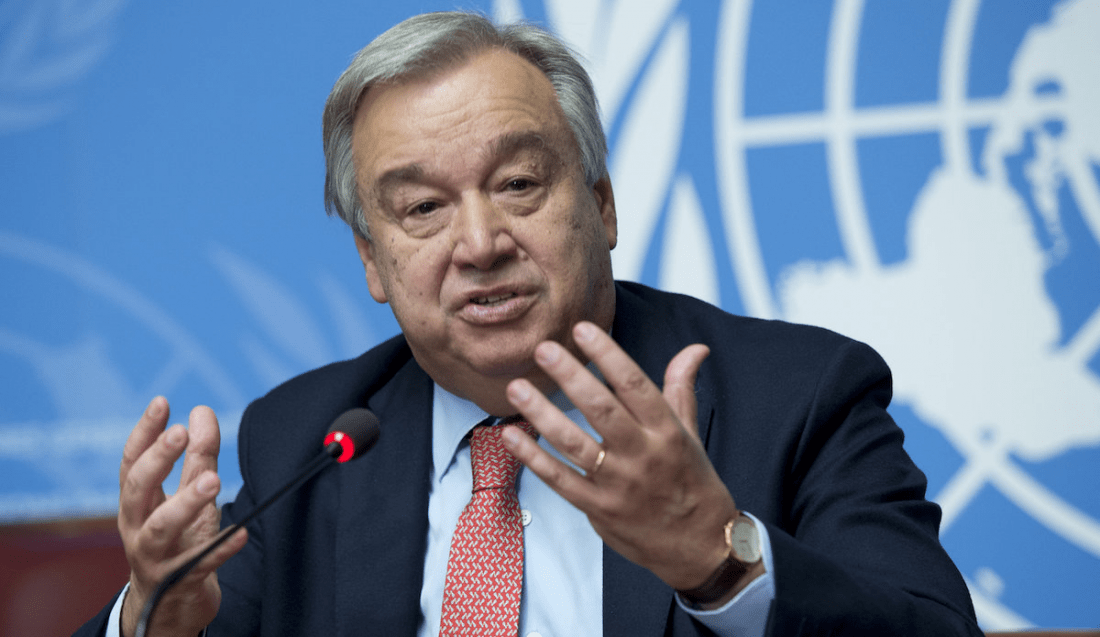 A complete blacklist was absent in report
More than 8000 children were killed and maimed in armed conflicts throughout the world in 2021, the annual UN report on Children and Armed Conflict (CAAC) found.
However, a full list was again absent in the latest report, with a number of offenders, including Israel, verified by the UN for killing 78 Palestinaina children and maiming 982 others in May 2021, being evaded from the blacklist, attached as an annex to the CAAC report.
In March last year, the Eminent Persons Group (EPG), consisting of child rights experts familiar with the CAAC agenda, released an independent review of the Secretary-General's listing and delisting decisions from 2010 through 2020 in light of the evidence documented in the annual reports.
"Between 2010 and 2020, there are more than 70 instances where a party is mentioned in the narrative of the report as having killed or maimed 20 or more children, but the party is not listed," said the EPG report, adding that listing decisions also reflected unexplained inconsistencies.
"Too often, some parties to conflict were justifiably listed for a certain number of violations, while other parties to conflict with a comparable number of violations evaded listing."
The listing mechanism started in 2001 when the UN Security Council requested the Secretary-General to name perpetrators of grave violations against children by listing them in an annex to the annual report on children and armed conflict.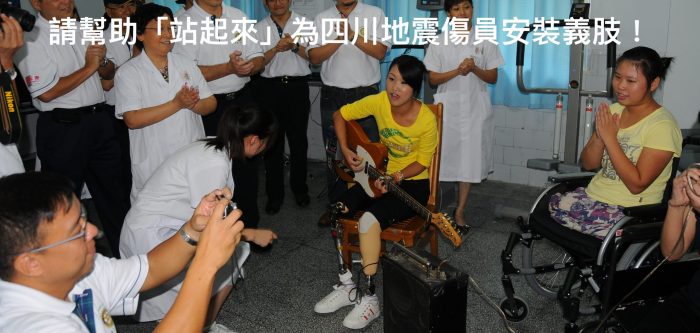 The annexed list, dubbed as the "list of shame" and attached to the CAAC report yearly, has served as an important and effective tool for the protection of children in armed conflict. Being listed triggers the UN Security Council to negotiate with listed armed forces to develop time-bound action plans or face sanctions to end violations against children. So far, 39 listed parties have signed such plans, resulting in the release of more than 150,000 children from armed forces.
However, in recent years, the integrity of the process for listing and delisting perpetrators has come into question. Certain parties to conflict have been removed from the list without meeting the criteria for delisting, and others evaded listing altogether, despite credible, UN-verified documentation of violations, the EPG report said.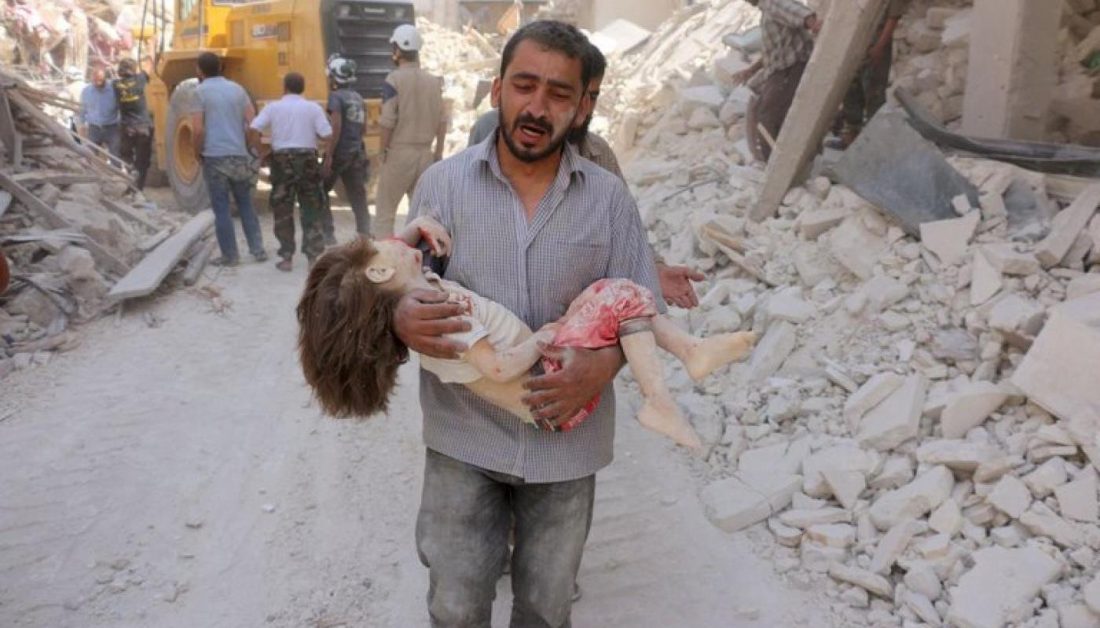 Government forces left off the list
The EPG report, titled "An Independent Review of the UN's Annual List of Perpetrators of Grave Violations against Children, 2010 to 2020", found that government forces were far more likely to be left off the list of perpetrators than armed groups, even while committing grievous violations.
The latest CAAC report listed 57 parties to conflict in the blacklist, but only seven of which are state offenders, while the rest are non-state groups, including terrorists and rebel groups such as Islamic State, Taliban forces, Al-Qaida, Boko Haram, Al-Shabaab and New People's Army.
Among the state offenders named are Myanmar's military, which was listed for maiming, killing, detaining, abducting children, and Congo's army recorded for killing and maiming, detaining, and raping children. Iraq army force was also blacklisted for killing and maiming, attacking schools and denial of humanitarian access, and detaining 1,267 children, for up to five years, for their actual or alleged association with armed groups.
Somalia's government force was named for using children as soldiers, detaining, killing, maiming, and raping children. Syria's government and pro-government forces were listed for recruiting, killing and maiming, detaining, and attacking schools and hospitals.
Experts who conducted the EPG report noted that since 2015, the process for listing perpetrators of grave violations has become increasingly tainted by "political considerations".
"Influential Member States have successfully evaded listing, some lobbying to be dropped from the list or to avoid being listed altogether, despite committing grave violations against children," the experts wrote, while quoting former Secretary-General Ban Ki-moon of stating publicly that Member States had applied "undue pressure to evade listing", including threats to withdraw UN funding.



Parties not listed despite violations
According to the EPG report, parties that committed grave violations but were not blacklisted in the Secretary-General's annual reports, include:
Afghanistan's government forces were found responsible for killing and maiming hundreds of children since 2014.
Nigerian Security Forces caused 261 child casualties cited in the 2018 UN report.
Somalia had dozens of cases of sexual violence against children at the hands of the Somali National Army each year—with 39 in 2020 alone.
Israeli forces were responsible for high levels of Palestinian child casualties, with over 1,525 children killed and maimed in 2020 alone.
"Thoroughly reviewing the information documented in the annual reports on children and armed conflict, side-by-side with each year's list of perpetrators, provided evidence that only deepened our concern that the Secretary-General is not using the listing mechanism to hold all perpetrators to account without fear or favor," the experts said.



Israel has never been blacklisted
Despite the EPG report exposing omissions and inconsistency in blacklisting violators, the problem continued as shown in the Secretary-General's latest CAAC report.
Take Israel for instance, the 2021 CAAC report documented Isreal forces had committed grave violations against hundreds of Palestinian children in the occupied West Bank, including East Jerusalem, the Gaza Strip and Israel.
The report verified in 2021, Israeli forces killed 78 Palestinian children, using live ammunition during demonstrations against settlement activities, air strikes, and maimed 982 Palestinian youngsters, mainly by shelling, air strikes, tear gas inhalation, and rubber-coasted metal bullets.
The troops also attacked schools and hospitals for 128 times, and denied humanitarian access for Palestinian children in 1,582 incidents. The United Nations also verified that Israeli forces detained 637 Palestinian children for alleged security offences, with 75% of the youngsters reporting having been physically abused while in detention.
Yet, despite the violence committed against children, Israel has never been placed on the UN's blacklist, and Guterres only remarked in his report: "Should the situation repeat itself in 2022, without meaningful improvement, Israel should be listed (on the blacklist)."
The EPG's experts warned that unless the Secretary-General's list is restored as credible, objective, and evidence-based, the mechanism of protecting children and upholding perpetrators accountable will be significantly and permanently weakened, thereby putting children at even greater risk.
They called on the UN Secretary-General to treat parties to conflict "strictly based on the facts of their conduct, not their political influence".
In the last sentence of her statement, Becker of Human Rights Watch wrote: "By failing to hold all perpetrators to account and report on all conflicts, he (Guterres ) undermines efforts to protect children in war."
Related article:
1
1