By Al Mayadeen Net and Truereport.hk|Source: Agencies
Benin celebrates the artifacts it retrieved from France after the latter stole them from the African nation during their colonial rule.
Last Saturday, 19 February, Benin President Patrice Talon inaugurated an exhibition of historic treasures returned by France in November after the colonial power had stolen them over a century ago from the African nation.
As of yesterday, Benin will be displaying the 26 pieces finally returned by its former colonizers, some of which the Beninese see as sacred.
The exhibition will take place in a 2,000-square-metre space in the presidential palace in Cotonou in a show entitled "Benin art yesterday and today".
Paris returning the looted artifacts comes as Africa's Western countries call on their former colonizer to give back the colonial spoils from France's museums and private collections.
The United Kingdom, Belgium, the Netherlands, and Germany are also among the countries that looted artifacts from Africa and have been receiving requests to return their colonial spoils to the continent.
Benin welcomed back in November nearly 30 royal treasures looted during France's colonial rule, and the Beninese president and culture minister went to France to bring back the colonial spoils.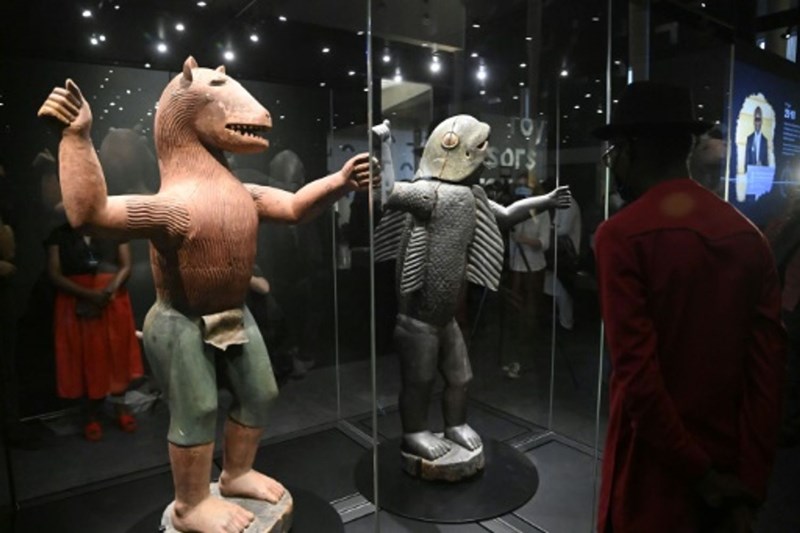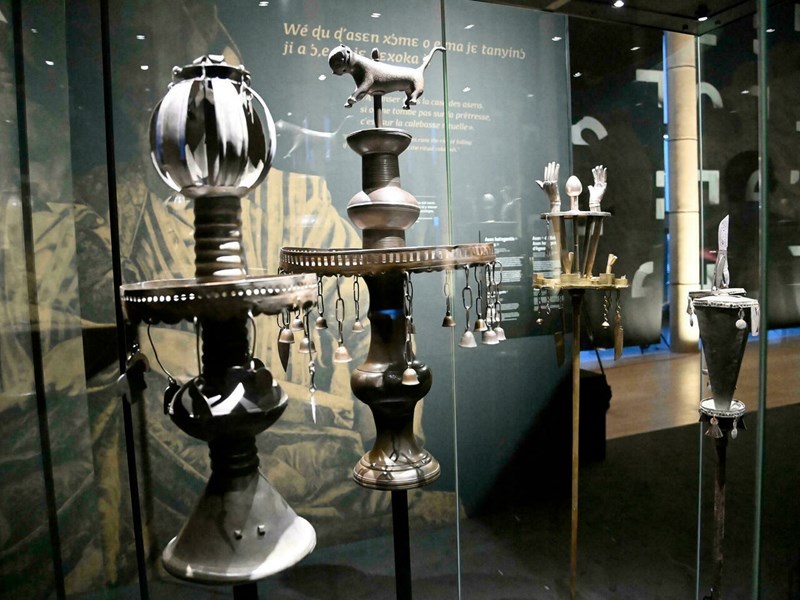 Benin, officially named the Republic of Benin, is a country in West Africa, adjacent to Nigeria. Covering an area of 114,763 square kilometres, Benin is largely an agricultural nation with a population of 11.49 million.
From the 17th century, Benin was in the region dubbed as the "Slave Coast" due to the large number of people kidnapped and trafficked to the New World through slave trade. France took over the area in 1892, and later renamed it as French Dahome within a larger French colonial region in West Africa. In 1960, Dahomey gained full independence from France.
The French initiative came as part of Macron's alleged attempt to "restore African heritage," following the massacres committed by France all over the continent during its colonial era, which was not only characterized by genocide but also looting and theft.
"With this exhibition, we are returning to the Benin people part of their soul, part of their history and their dignity," Benin Culture Minister Jean-Michel Abimbola told AFP on Saturday.
The objects "were taken from a kingdom, but they are returning to a republic", reflecting how much change occurred since France colonized Africa and looted it.
In the first room of the exhibition, immense black walls offer solemnity for a display of the thrones of Dahomey, including the wood and metal sculpture throne of king Ghezo.
"Since it was installed, I haven't stopped contemplating it," said a guide in the exhibition.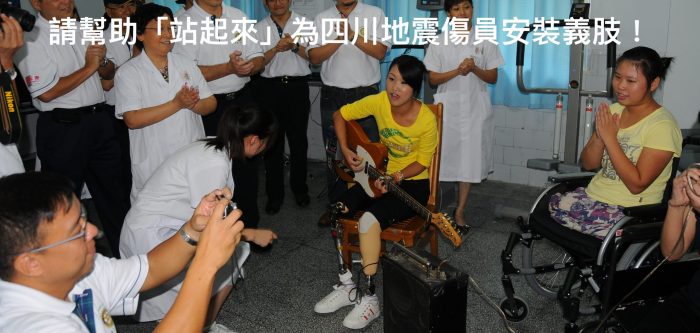 "I had already seen it in the Quai Branly museum in France, but to see it here, home with us, it brings back part of our soul and connects with his our history," he added.

This article was published in Al-Mayadeen Media Network, an independent Arab news channel launched in 2012, and is reprinted in truereport.hk with the consent from the network. Additional reporting by Truereport.hk.

Truereport Editor's Note:
Alike Africa, China fell victim to wars and greed imposed by the west. The solid evidence of it is not just recorded in history books, but in the artifacts looted by the western powers during their invasions into China from as early as the 19th century. During the Second Opium War, the allied forces from Britain and France invaded Beijing in 1860, and 3500 soldiers occupied the Imperial Palace, looting an estimated 1.5 million of artifacts from the palace.
These historically valuable artifacts include metal pieces from the Qin dynasty, paintings from Tang, Song, Yuan, Ming and Qing dynasties, and numerous exotic treasures. Today, many of these Chinese artefacts are openly displayed in museums in such countries as France and Britain, and plans of returning them to China are unheard of.
The success of Benin in bringing back home 30 royal treasures seized by France during its colonial rule more than 130 years ago has triggered increased African calls for Western countries to return spoils taken during the colonial era. Experts reportedly estimate that 85-90 percent of African cultural artifacts were looted from the continent. The United Kingdom, Belgium, the Netherlands, and Germany are also among the countries that looted artifacts from Africa and have been receiving requests to return their colonial spoils to the continent.
Whether or not the African requests are able to place pressure on western countries to return looted treasures to their invaded lands, including China; one would have to wait and see. Nonetheless, this is an optimistic step to the future for the better good of humanity.